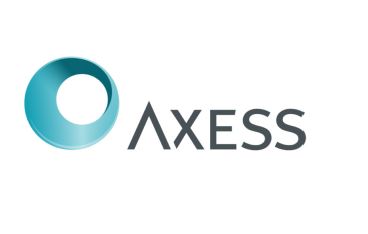 Sales Manager Engineering - Norway
Publisert den 01.01.2020 av Rolf Klock
Axess was established in 1998 in Molde and is currently working with the leading players in a wide range of industry sectors worldwide — oil and energy, FPSO, offshore drilling, SURF, and renewables industry. We have successfully expanded domestically with branch offices in Oslo, Bergen, Trondheim, Orkanger, and Stavanger, and we have also developed a strong international foothold in the major energy hubs. With close to 280 employees globally, of which approximately 130 are professional engineers, we remain true to our promise of consistently solving the toughest engineering challenges with passion, creativity, and dedication.
Axess Engineering Solutions is the department that specializes in material handling and safe lifting service. The last four years have been period of growth and success for this business area. Our turnover has more than doubled and was NOK 125 mill. in 2018, our EDIT more than tripled to NOK 37 mill.
Axess Engineering Solutions has established itself as a leader of efficient and safe lifting operations, maintaining a superior understanding of standard rules and regulations, while constantly coming up with new and creative innovations for operative designs and processes. We change the way engineering projects are planned and implemented, with a focus on creating more value for our customers.
Sales Manager Engineering - Norway is an important position in our sales team. Main areas of work are closely connected to business development and sales of our services in the Norwegian market. We find a great potential for continued growth in this market. Our success rests heavily on an in-depth knowledge of upcoming projects and the people involved in these projects. The Sales Manager will be one of our key players to achieve this goal.
We look for a Sales Manager with a good knowledge of the Norwegian market, who enjoy setting up targeted business meetings and participating in national and international conferences, to extend his or her personal network and gain understanding of forthcoming projects and market developments. The Sales Manager will also participate and contribute in planning and strategy, budgeting, bid processes and more.
The Sales Manager Engineering - Norway may be based at our main office in Molde or at our offices in Bergen or Stavanger.